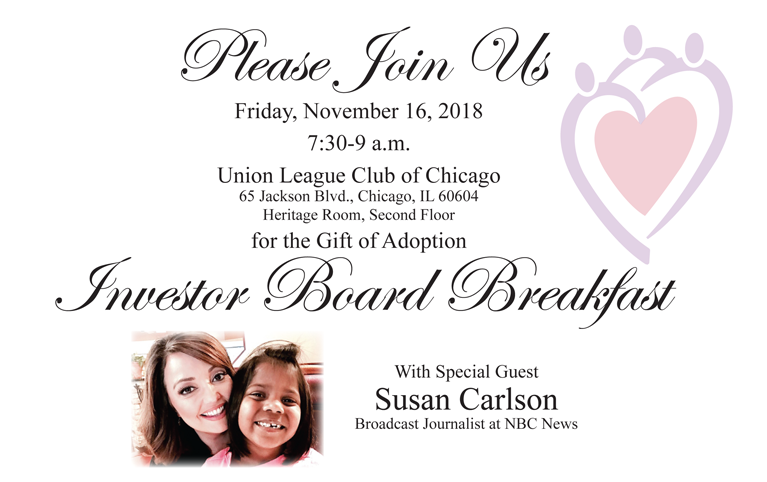 INVESTOR BOARD BREAKFAST
This complimentary breakfast for you and a guest aims to underscore the belief that having a loving family is a basic necessity for children everywhere. Current Investor Board members will be affirmed of their commitment to this mission, while prospective donors will be asked to join us if they too believe that every child deserves a chance to thrive.
Friday, November 16, 2018
7:30 am-9 am
Union League Club of Chicago
65 W Jackson Blvd, Chicago, IL 60604
Heritage Room, Second Floor
R.S.V.P. by November 9th.