We met at a pool party on August 19, 2007 through mutual friends. Doug was wearing Abercrombie and Fitch attire and Brent hassled him the entire night because nobody, especially not a 30 something year old, should be wearing A&F. Doug was able to hassle Brent right back for a horrible hair cut (remember the swoop). Soon after, they planned their first date August 22, 2007. This is the day they consider their anniversary. In 2015 we welcomed our son, Sawyer to our home. Having a child to raise was something we talked about on our first date and never gave up that dream. After starting the adoption process in late 2013, we were live in February 2014 and officially matched with Sawyer's Birthmother in July 2014. 8 months later we welcomed our wonderful son, Sawyer. At Sawyer's 1st birthday party, Doug surprised Brent by popping the question in front of friends and family. With Sawyer clapping all the way through the proposal, Brent quickly said yes and we started planning our wedding.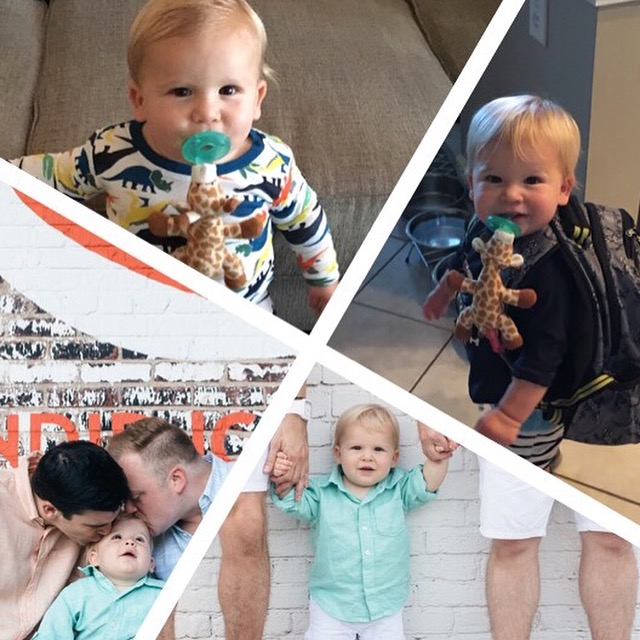 Our goal is to raise $3,500 – enough to fund one adoption grant
Let's Change Children's Lives Together!!!
By making a donation here, you are about to make a very real, direct and permanent impact on the life a child. 
Gift of Adoption supports children by providing small bridge funding grants to help get them out of foster care and into the loving arms of a strictly screened, qualified parent – their forever family. Anything you donate on this page will be used to help a vulnerable child become adopted.
Did you know?
140 million children worldwide are orphans – that's equal to half of the US population. They are all under the age of 18.
500,000 children in the U.S. foster care system await adoption
10% of those children have been waiting to be adopted for over 3 years.
For every month in an orphanage, a child can lose as much as 3 months of normal developmental advancement.
THE GOOD NEWS:
Gift of Adoption is working around the clock to see that children are raised by families. And they pay special attention to assisting adoptions for the kids who need it most. Last year, about 15% of Gift of Adoption grants helped keep biological siblings together in one caring and loving home. 36% of Gift of Adoption grants went to children with critical medical conditions, giving them a chance to be adopted and receive the care they need.
Your donation is tax-deductible and 100% of your donation will be applied directly to adoption grants.