Timothy P. Walbert – Corporate Keynote Address
Mr. Walbert joined Horizon Pharma in June 2008 as president and chief executive officer and has served as chairman of the board of directors since 2010. Prior to joining Horizon Pharma plc, Mr. Walbert served as president, chief executive officer and director of IDM Pharma, Inc., a public biopharmaceutical company which was acquired by Takeda America Holdings, Inc. in June 2009. Prior to IDM, Mr. Walbert served as executive vice president, commercial operations at NeoPharm, Inc., a public biopharmaceutical company. From 2001 to 2005, Mr. Walbert served as divisional vice president and general manager, immunology, where he led the global development and launch of the multi-indication biologic HUMIRA and divisional vice president, global cardiovascular strategy at Abbott, now AbbVie. From 1998 to 2001, Mr. Walbert served as director, CELEBREX North America and arthritis team leader, Asia Pacific, Latin America and Canada at G.D. Searle & Company. From 1991 to 1998, Mr. Walbert also held sales and marketing roles with increasing responsibility at G.D. Searle, Merck & Co., Inc. and Wyeth.
Mr. Walbert received his B.A. in business from Muhlenberg College, in Allentown, Pennsylvania. Mr. Walbert serves as chairman of the board of Egalet Corporation (NASDAQ: EGLT) and the Illinois Biotechnology Industry Organization (iBIO) and sits on the board of directors of XOMA Corporation (NASDAQ: XOMA), Sucampo Pharmaceuticals, Inc. (NASDAQ: SCMP), the Pharmaceutical Research and Manufacturers of America (PhRMA), the Biotechnology Innovation Organization (BIO), World Business Chicago (WBC) and the Greater Chicago Arthritis Foundation. Mr. Walbert is also a member of the Illinois Innovation Council.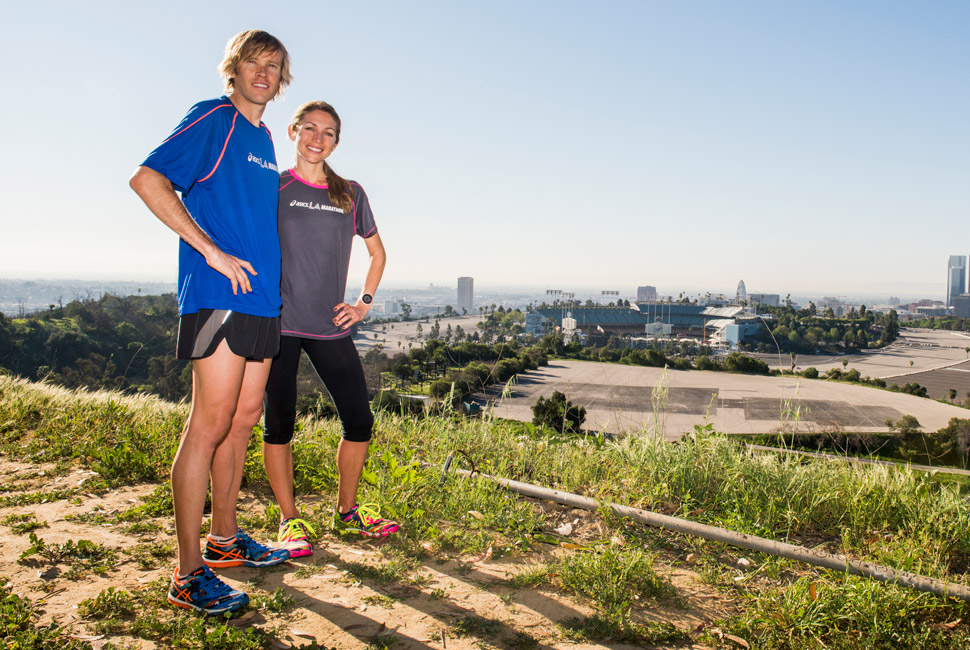 Ryan and Sara Hall – Guests of Honor
Husband and wife Ryan and Sara Hall are two of America's premier distance runners.
Both were California high school superstars and All-Americans at Stanford University (where they met). Ryan has posted the best-ever American times in the Half Marathon and Marathon and has represented the US in the 2008 and 2012 Olympic Games. Sara was the 2012 US National Cross Country Champion and a Gold Medalist at the Panamerican Games in the steeplechase. She has represented the US at three World Indoor Track and Field Championships and a World Cross Country Championship. They are also the founders of The Hall Steps Foundation, a non-profit movement to fight global poverty through better health, and they are the adoptive parents to four sisters from Ethiopia.


Kathy Hart – Emcee
Kathy Hart is co-host of Chicago's Eric & Kathy Show on 101.9 FM the MIX. She attended Columbia College and has worked every format and day-part in cities like Rockford, Milwaukee, Raleigh, Phoenix and Columbus, Ohio before finally coming home to Chicago. Kathy, an adoptive mother, resides in the north suburbs of Chicago with her husband and three children.
   Title Sponsor / $20,000
Benefits
Company name on signage
Company name listed in the program and highlighted at the event
Logo on Gather for the Gift invitation and included in GOA's 2017 chapter newsletters distributed nationwide
Logo with hyperlink featured on giftofadoption.org home page.
Three premium tables for 10
4 tickets to a VIP reception, and the option of a private meeting with speaker on the day of the event
   Reception Sponsor / $10,000
Benefits
Company name displayed during the cocktail reception for Gather for the Gift
Company name listed in the program and mentioned at the event
Company logo included in April GOA newsletter distributed to state chapters nationwide and logo with hyperlink featured on giftofadoption.org
2 premium tables for 10
2 tickets to a VIP reception with Speaker.
   Table Sponsor / $5,000
Benefits
Company name prominently displayed on signage at Gather for the Gift and on the menus the evening of the event
Company name listed prominently in the program and company name listed on www.giftofadoption.org
1 premium table for 10.
Thanks to Our 2016 Sponsors